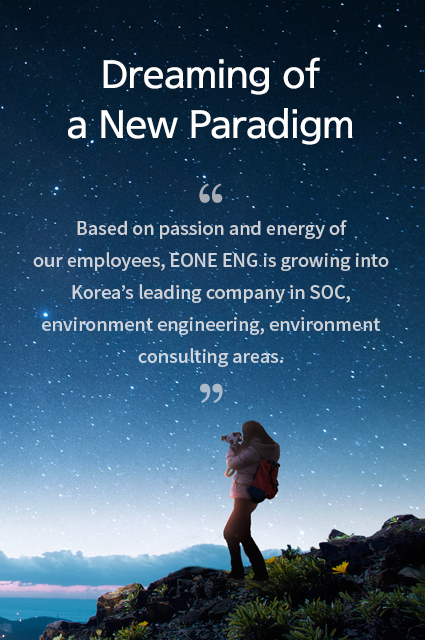 We sincerely appreciate for your supports and interests for us.
Since its establishment in 2010, EONE ENG has provided differentiated services in the environment engineering, and further grown into the best service provider in the environment consulting.
Especially, since integrated environmental management system was implemented in 2017, we have built our expertise by working on research project of Ministry of Environment and many consulting services related to integrated licensing to catch up with the system, which helped us to gain customers' confidence.
Through innovating corporate's environment, integrated environmental management system protects people's health and environment, and contributes to create the growth force. EONE ENG will make the best efforts to be the industry's leading total environment consulting company in the integrated licensing field.
We promise to provide the best service to provide customers' satisfaction to build deeper and stronger trust.
Thank you.

Youngdae Lee, CEO